Choose from three locations – Hobart, Launceston and Devonport.
Whether you know a little, a lot or absolutely nothing about cars, you'll leave the Motors Wheels Workshop with the confidence to look after your car just as much as it looks after you.Even better, you'll receive a FREE safety kit (valued at $50) for your car on successful completion of the workshop, and we'll provide complimentary food and drinks.
Bookings are essential and fill up fast so book now to avoid disappointment. RSVP by Monday 5 November 2018.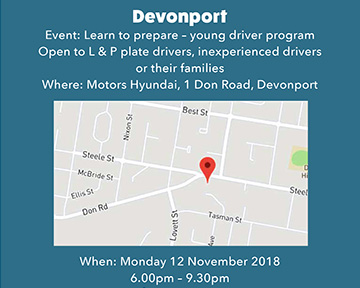 Contact Details: Dana Clapton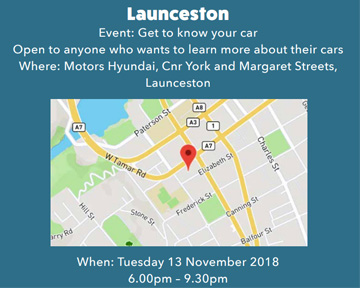 Contact Details: Caitlyn Morice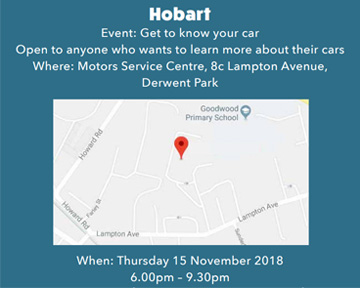 Contact Details: Lauren Caulfield